We run matches every Sunday. In the winter the draw is 09:30, fishing from 10:00 to 16:00. During summer months, the draw is at 09:00, fishing from 11:00 to 17:00.
The matches normally alternate between Long's and Sellick's but this is subject to change due to club bookings.
Entry fee is £22 (£25 bank holidays), which includes Golden Peg and Champion of Champions.
The Golden Peg is capped at £150 and our two Champion of Champions finals matches are held on the penultimate and final Sunday of September (silvers and carp).
We also run our summer silvers knock up match every Friday, which is £10 all in, with the draw at 12:30 and fishing from 13:30 to 19:30.
BANK HOLIDAY MATCHES FOR 2019
Easter:
Sunday 21st April (Long's)
Monday 22nd April (Sellick's)
Early Spring:
Sunday 5th May (Long's)
Monday 6th May (Sellick's)
Spring:
Sunday 26th May (Sellick's)
Monday 27th May (Long's)
Summer:
Sunday 25th August (Sellick's)
Monday 26th August (Long's)
Clive Cunningham's memorial match will be held on 3rd August 2019.
Thanks to all the anglers that support the fishery.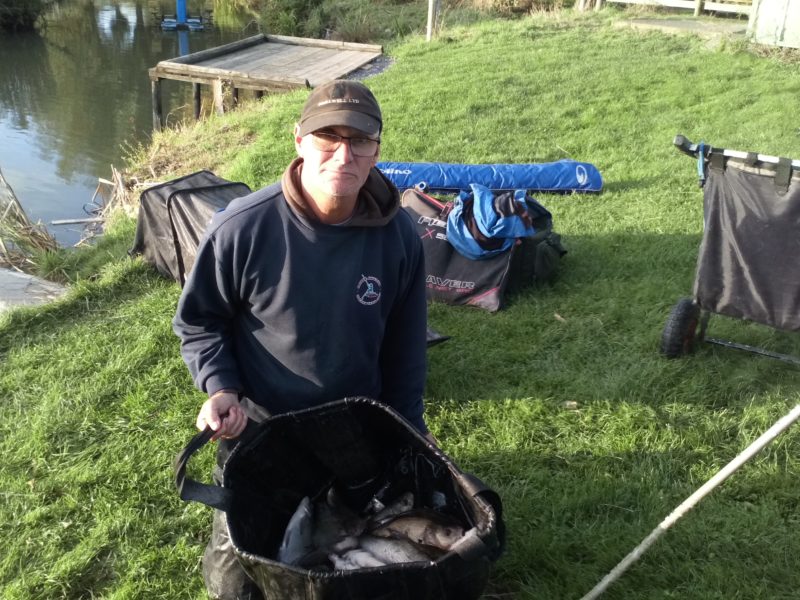 | | | |
| --- | --- | --- |
| 1st | Bill Hopping | 125lb 5oz |
| 2nd | John Billet | 107lb 3oz |
| Silvers | Mark Leahy | 28lb 9oz |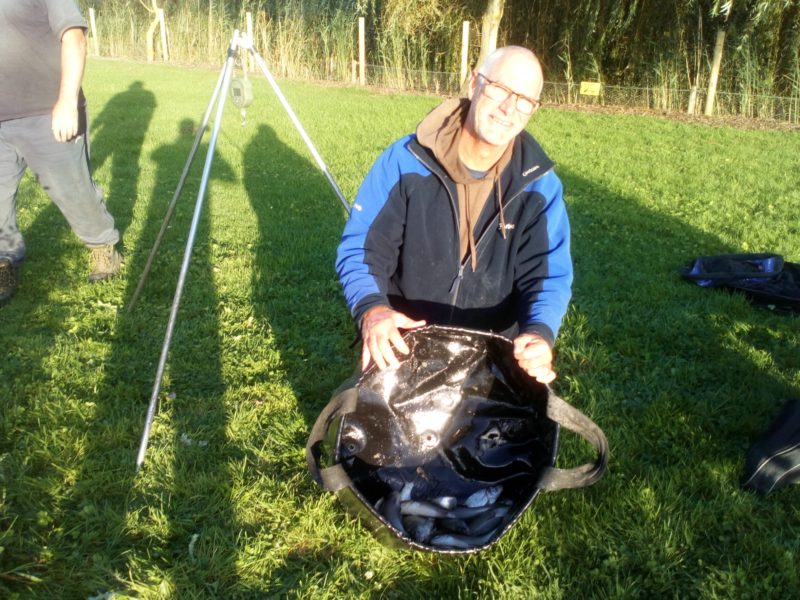 | | | |
| --- | --- | --- |
| 1st | Bill Hopping | 113lb 13oz |
| 2nd | Trevor Heathman | 77lb 12oz |
| Silvers | Mark Leahy | 4lb 6oz |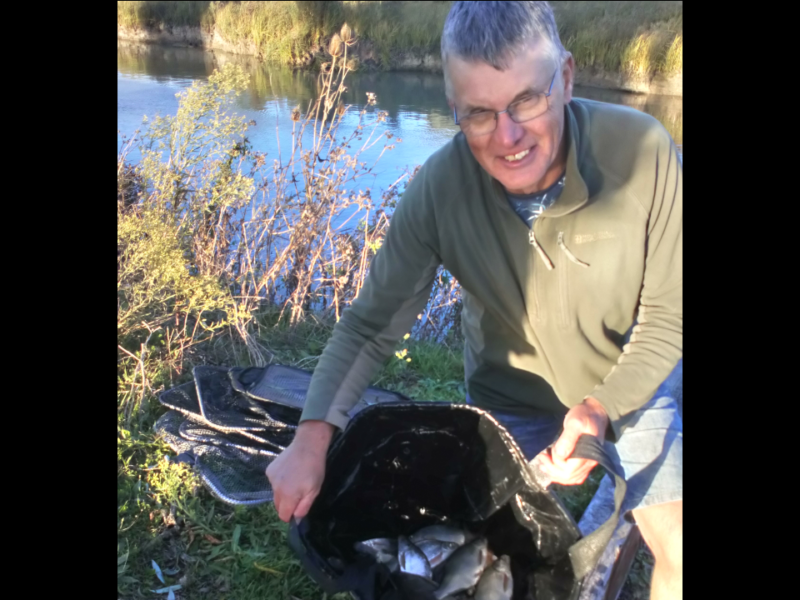 | | | |
| --- | --- | --- |
| 1st | Roy Hughes | 10lb 9oz |
| 2nd | Roger Kimberly | 10lb 5oz |
| Silvers | Gabriel Skabra | 9lb 14oz |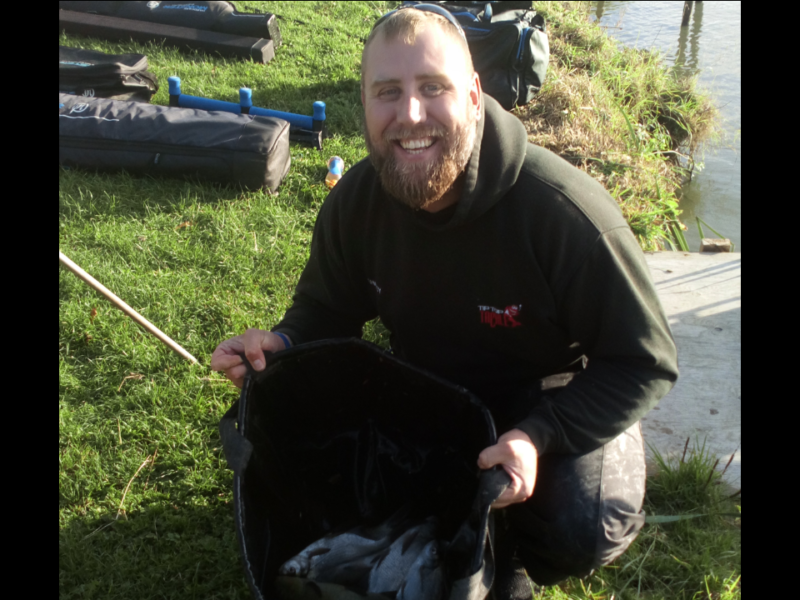 | | | |
| --- | --- | --- |
| 1st | Jim Jenner | 201lb 9oz |
| 2nd | Trevor Heathman | 116lb 7oz |
| Silvers | John Billet | 14lb 8oz |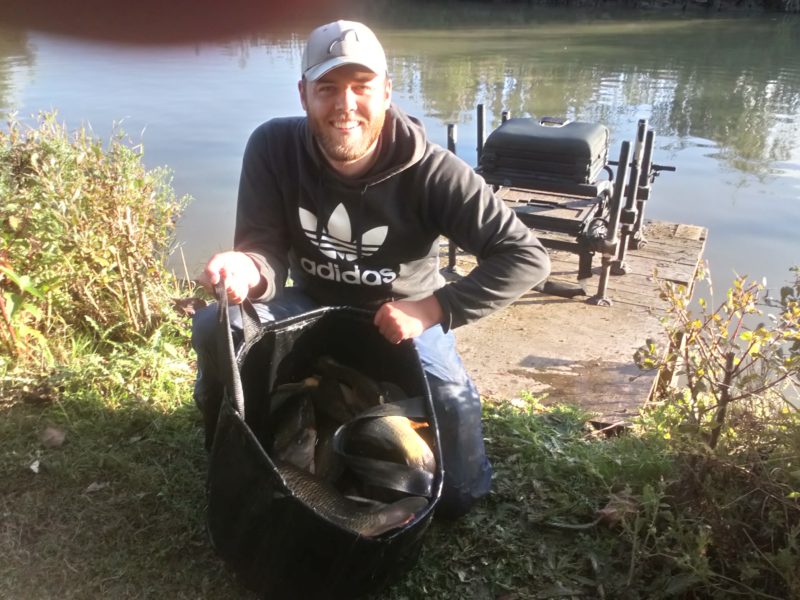 | | | |
| --- | --- | --- |
| 1st | Sam Powell | 164lb 7oz |
| 2nd | Chris Bolton | 114lb 5oz |
| Silvers | Nick Chedzoy - Carp | 90lb13oz |
| | | |
| --- | --- | --- |
| 1st | Toby Burrells | 238lb 7oz |
| 2nd | John Billet | 120lb 3oz |
| Silvers | Martin Billet | 15lb 3oz |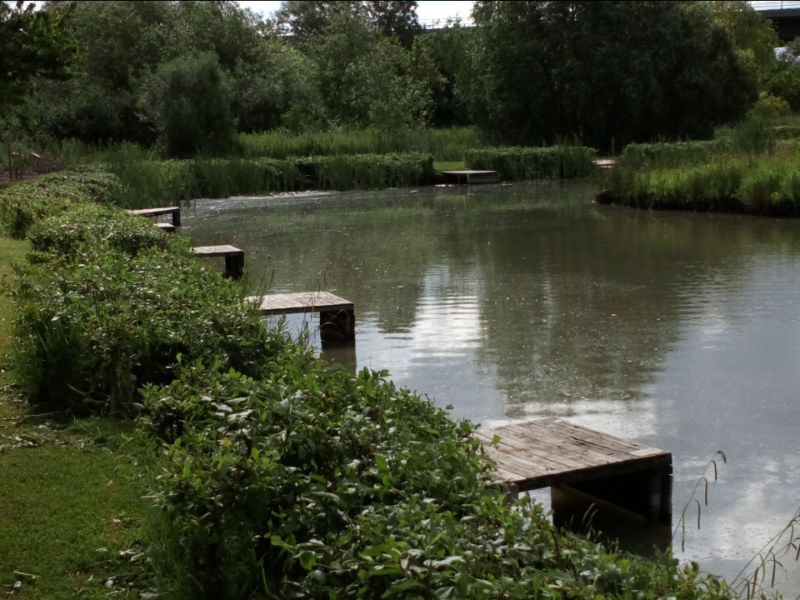 | | | |
| --- | --- | --- |
| 1st | Paul Elms | 111lb 8oz |
| 2nd | Tony Rixon | 103lb 12oz |
| Silvers | Roy Hughes | 12lb 14oz |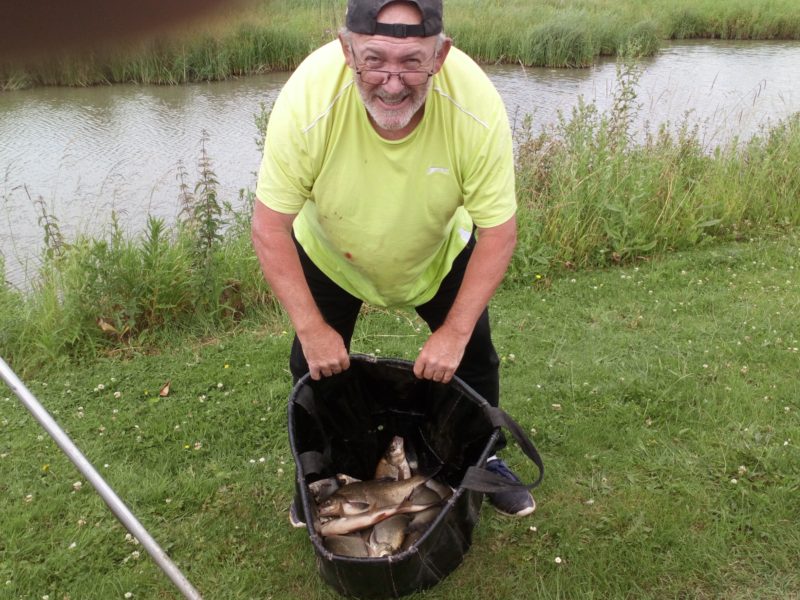 | | | |
| --- | --- | --- |
| 1st | Gary Webber | 137lb 10oz |
| 2nd | Sam Powell | 135lb 15oz |
| Silvers | Jeff Sparkes | 13lb 8oz |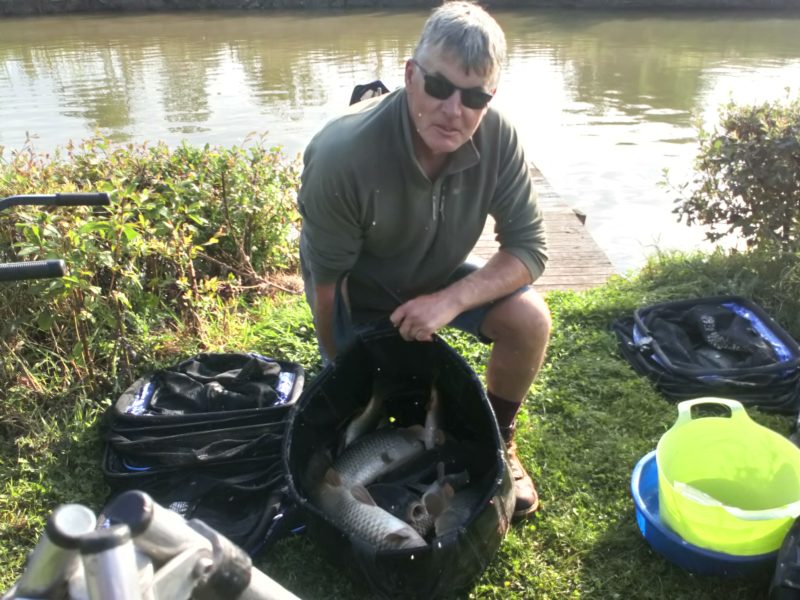 | | | |
| --- | --- | --- |
| 1st | Roy Hughes | 171lb 2oz |
| 2nd | Carl Everton | 126lb 10oz |
| Silvers | Jamie Rich | 21b 5oz |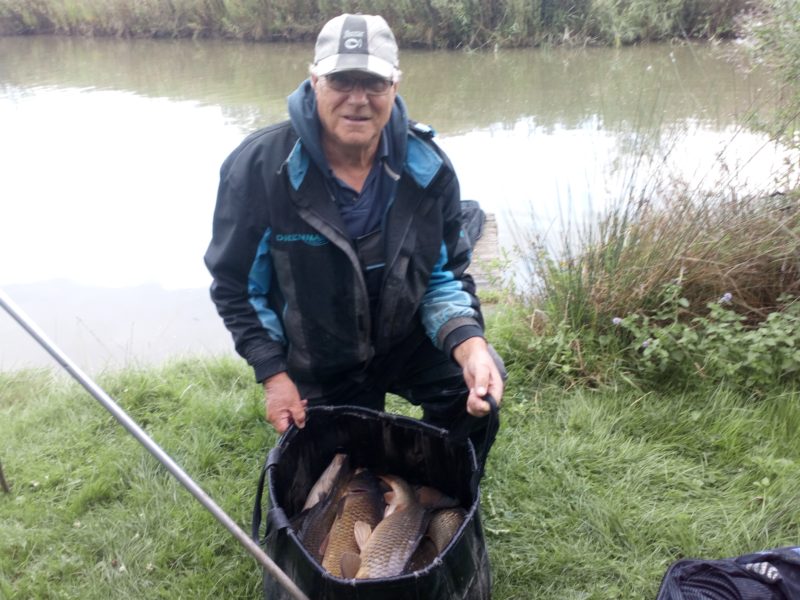 | | | |
| --- | --- | --- |
| 1st | Bill Hopping | 202lb 5oz |
| 2nd | Jack Billet | 190lb 11oz |
| Silvers | Jamie Rich | 14lb 7oz |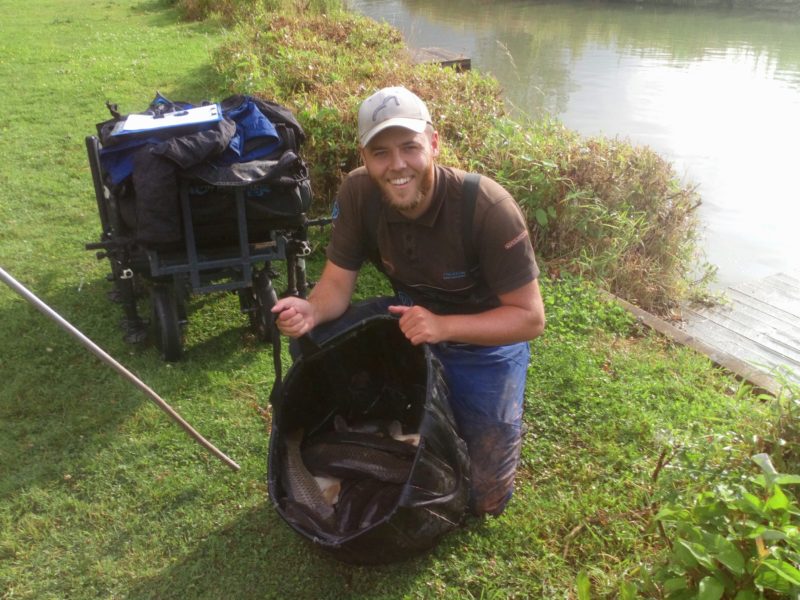 | | | |
| --- | --- | --- |
| 1st | Sam Powell | 164lb 8oz |
| 2nd | Roy Hughes | 147lb 14oz |
| Silvers | No silvers match | |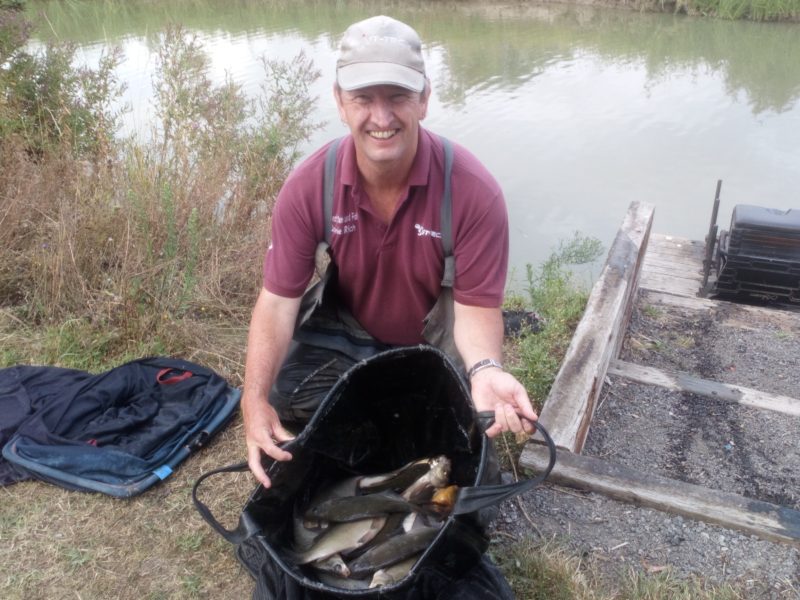 | | | |
| --- | --- | --- |
| 1st | Roy Hughes | 159lb 12oz |
| 2nd | Toby Burrel | 130lb 4oz |
| Silvers | Jamie Rich | 17lb 11oz |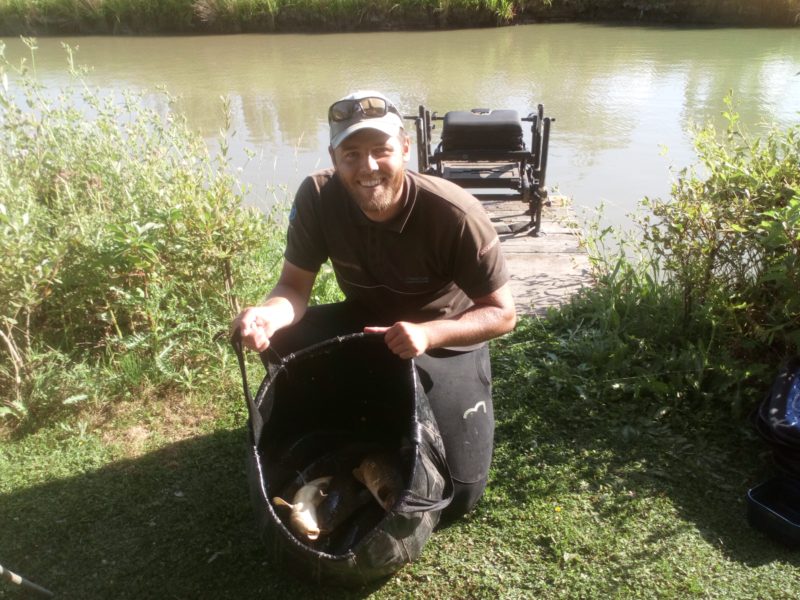 | | | |
| --- | --- | --- |
| 1st | Sam Powell | 158lb 10oz |
| 2nd | Jason King | 89lb 6oz |
| Silvers | Paul Purchase | 12lb 10oz |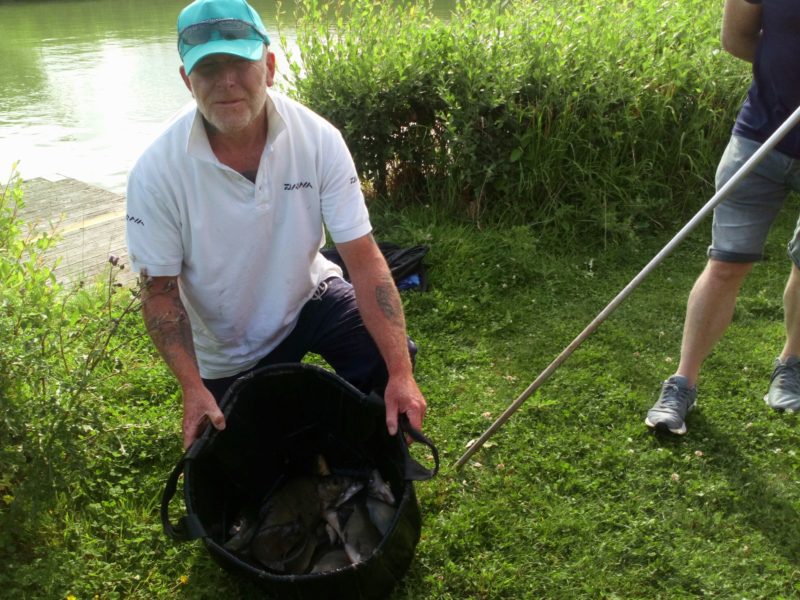 | | | |
| --- | --- | --- |
| 1st | Nick Chedzio | 147lb 2oz |
| 2nd | Bill Hopping | 146lb 3oz |
| Silvers | Rob Birch | 19lb 6oz |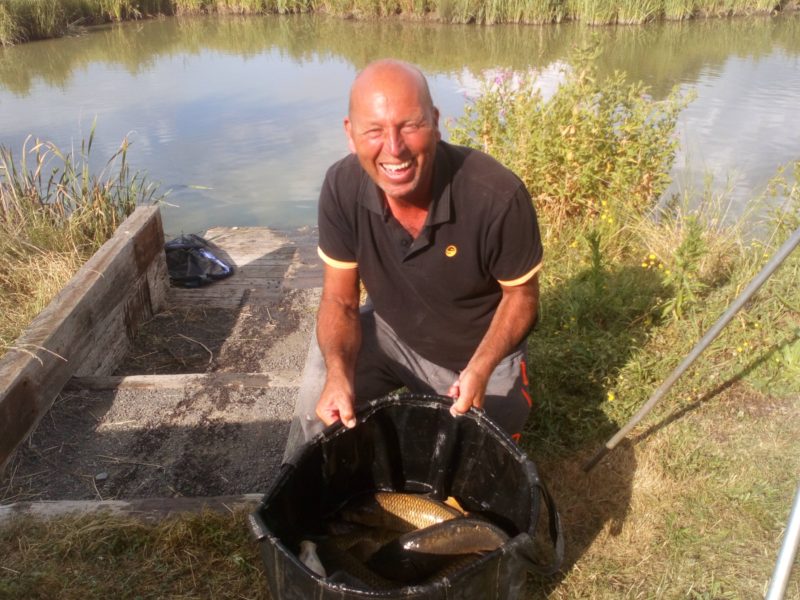 | | | |
| --- | --- | --- |
| 1st | Steve Barrell | 112lb 3oz |
| 2nd | Gareth Lenox | 111lb 14oz |
| Silvers | Jeff Sparkes | 12lb 10oz |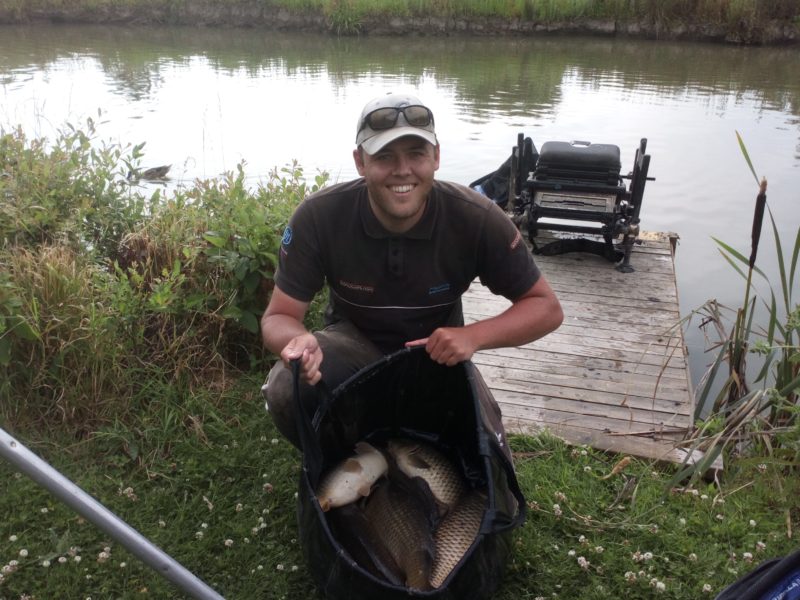 | | | |
| --- | --- | --- |
| 1st | Sam Powell | 154lb 15oz |
| 2nd | Bill Hopping | 133lb 4oz |
| Silvers | Martin Billet | 14lb 7oz |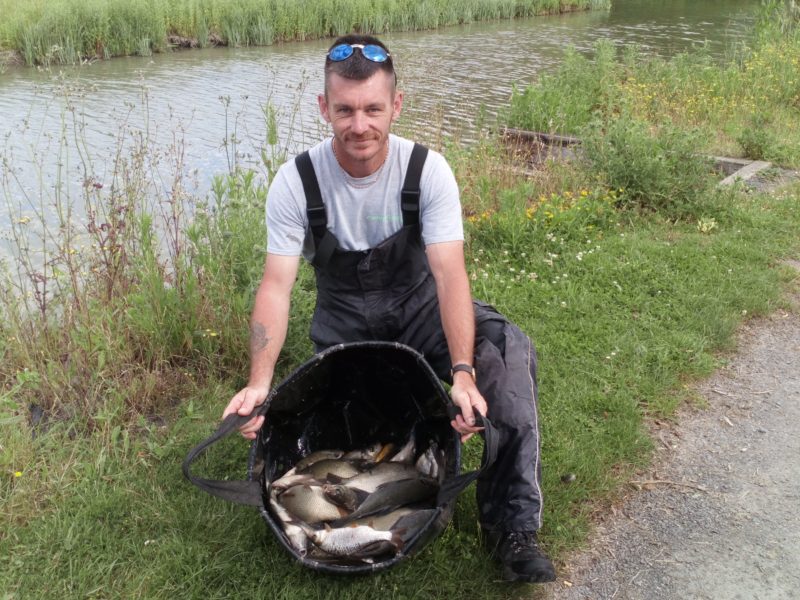 Sunday (Silvers only)

- 30.06.19
| | | |
| --- | --- | --- |
| 1st | Alvin Jones | 25lb 14oz |
| 2nd | Jeff Sparkes | 19lb 8oz |
| Silvers | | |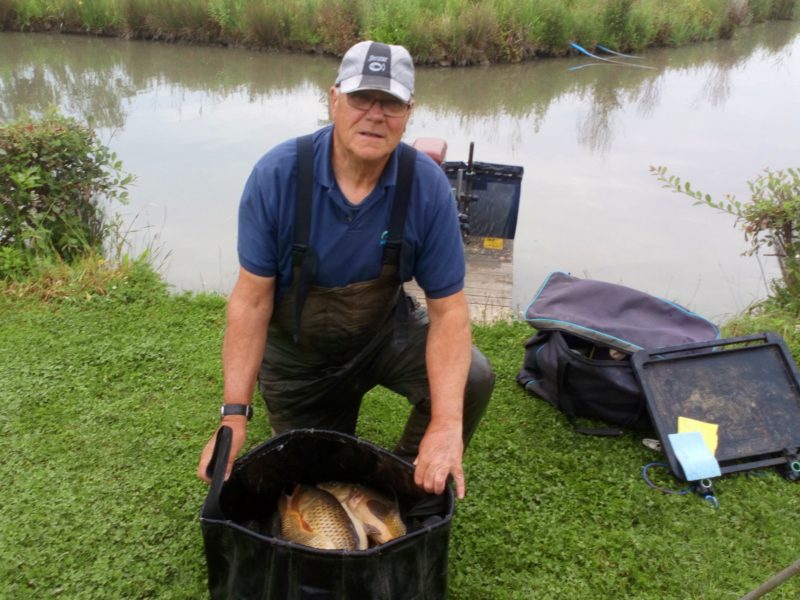 | | | |
| --- | --- | --- |
| 1st | Bill Hopping | 182lb 14oz |
| 2nd | Steve Barrow | 130lb 14oz |
| Silvers | Jeff Sparkes | 21lb 2oz |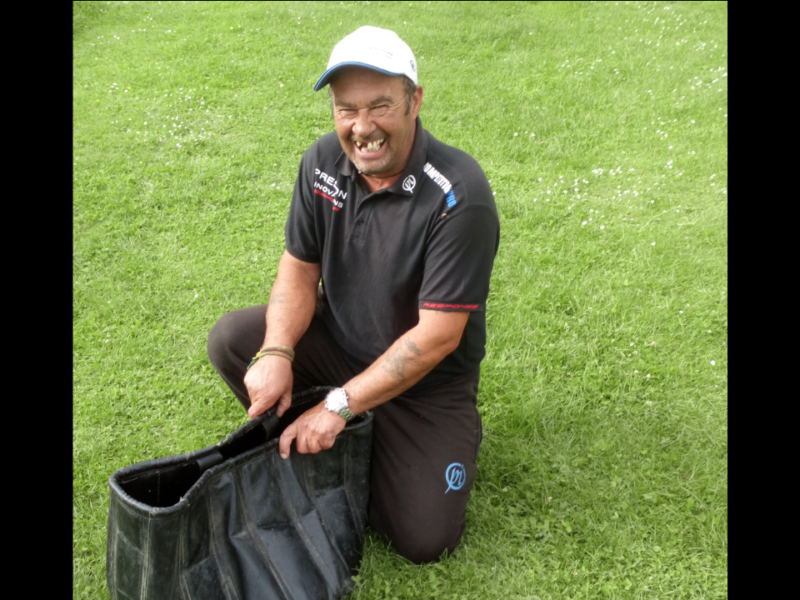 | | | |
| --- | --- | --- |
| 1st | John Page | 108lb |
| 2nd | Mark Jones | 54lb 12oz |
| Silvers | Glyn Wickham | 20lb 8oz |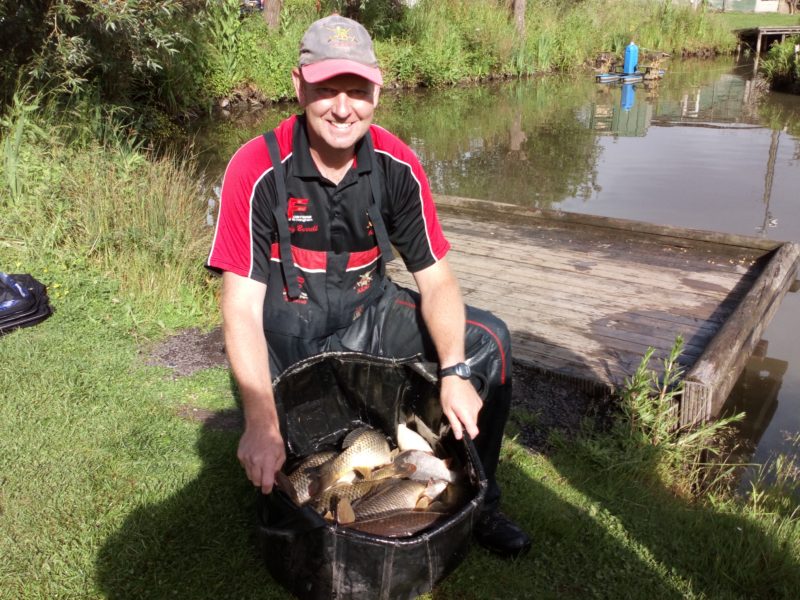 | | | |
| --- | --- | --- |
| 1st | Toby Burrel | 108lb 8oz |
| 2nd | Bill Hopping | 83lb 6oz |
| Silvers | Martin Billet | 11lb 16oz |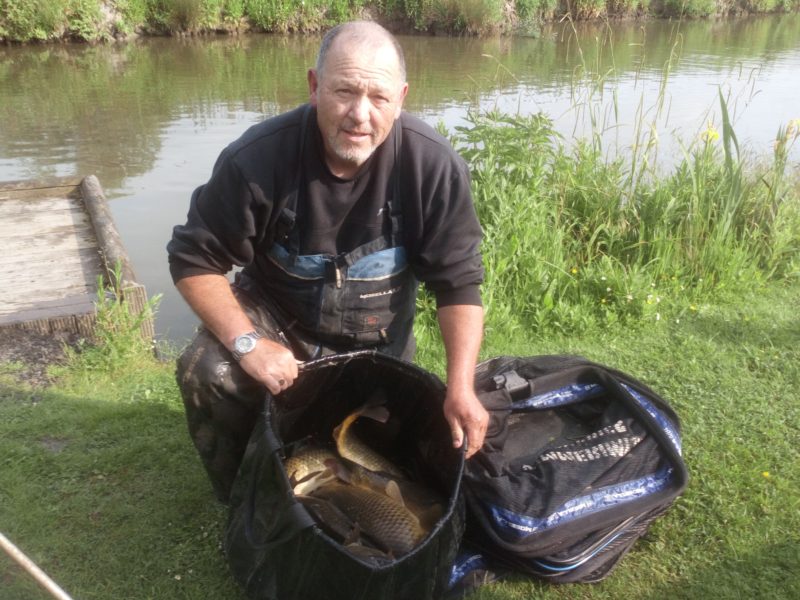 | | | |
| --- | --- | --- |
| 1st | Eric Fouracres | 153lb 10oz |
| 2nd | Lewis Jones | 110lb 2oz |
| Silvers | Alvin Jones | 17lb 13oz |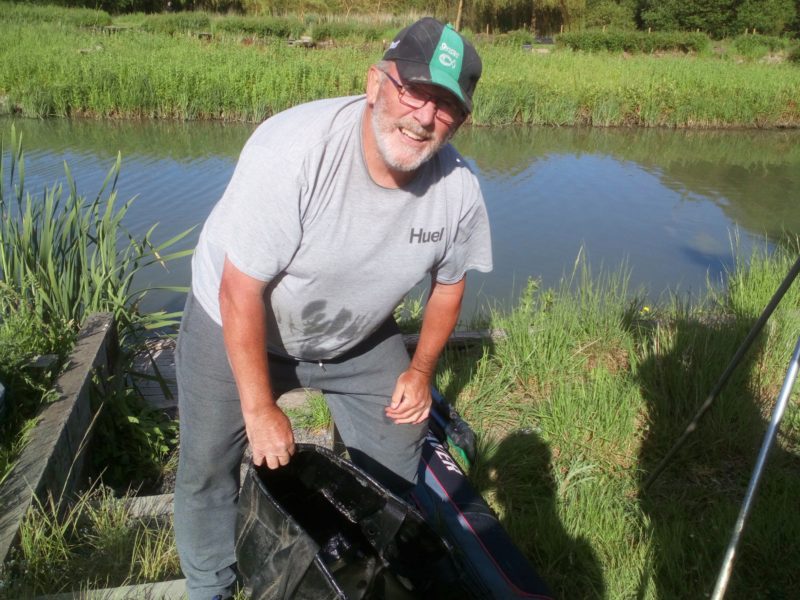 | | | |
| --- | --- | --- |
| 1st | Bill Hopping | 64lb 7oz |
| 2nd | Rob Walters | 48lb |
| Silvers | Jeff Sparkes | 20lb 14oz |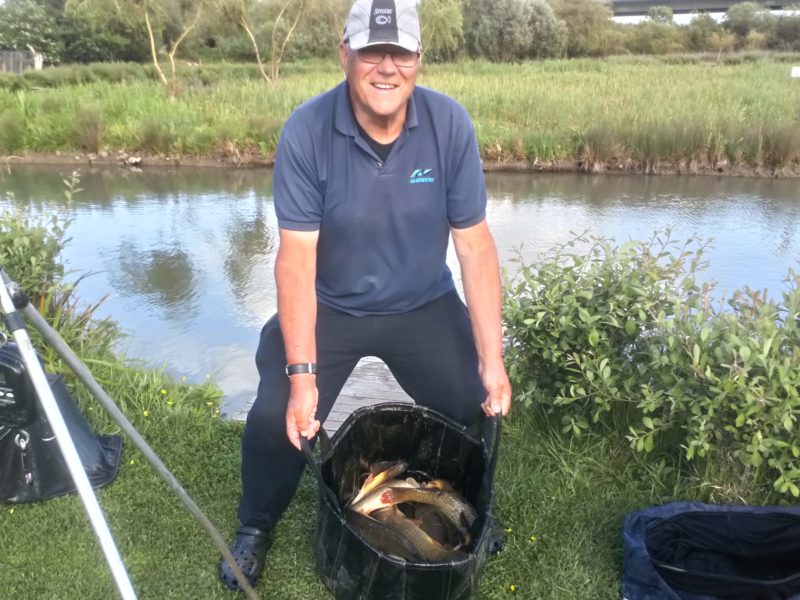 | | | |
| --- | --- | --- |
| 1st | Mark Lehay | 166lb 5oz |
| 2nd | Bill Hopping | 149lb 4oz |
| Silvers | Martin Billet | 14lb |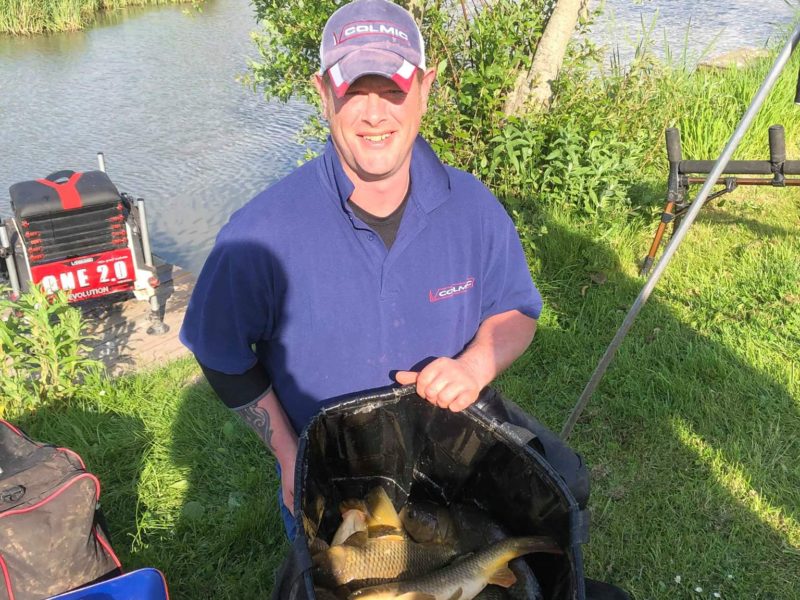 | | | |
| --- | --- | --- |
| 1st | Dave Romain | 106lb 2oz |
| 2nd | Bill Hopping | 100lb |
| Silvers | Gabriel Skabra | 20lb 9oz |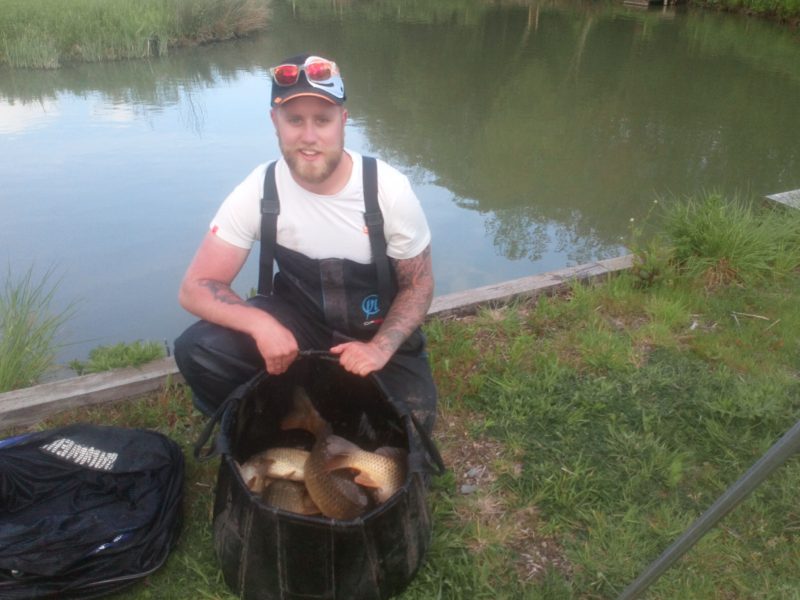 | | | |
| --- | --- | --- |
| 1st | Jack Billet | 118lb 13oz |
| 2nd | Paul Jackson | 101lb 4oz |
| Silvers | Rob Birch | 9lb 6oz |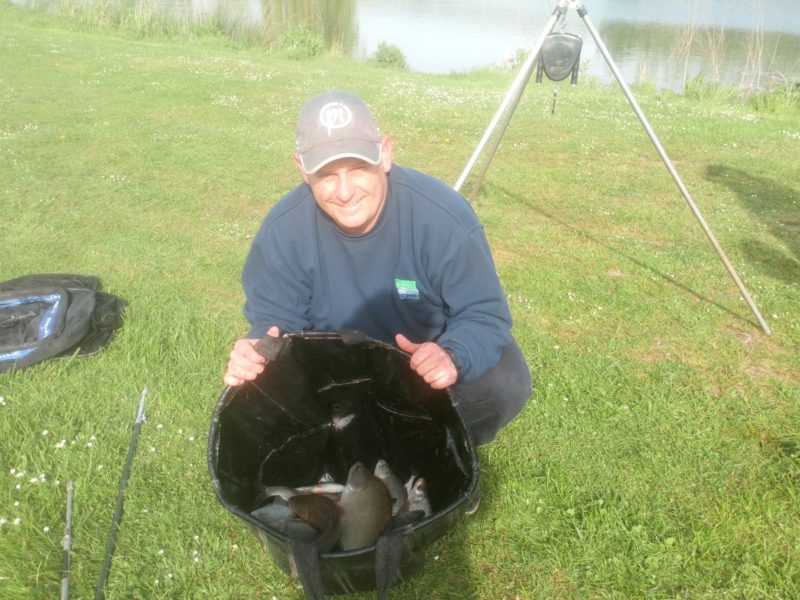 | | | |
| --- | --- | --- |
| 1st | Bill Hopping | 168lb 5oz |
| 2nd | Roy Hughes | 92lb 1oz |
| Silvers | Chris Morson | 14lb 7oz |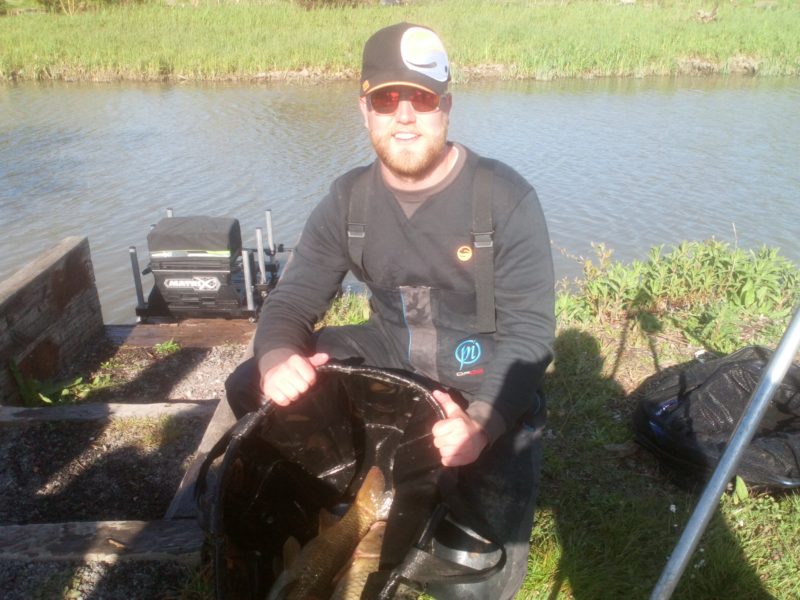 | | | |
| --- | --- | --- |
| 1st | Jack Billet | 117lb 1oz |
| 2nd | Paul Jackson | 112lb 10oz |
| Silvers | Alvin Jones | 23lb 8oz |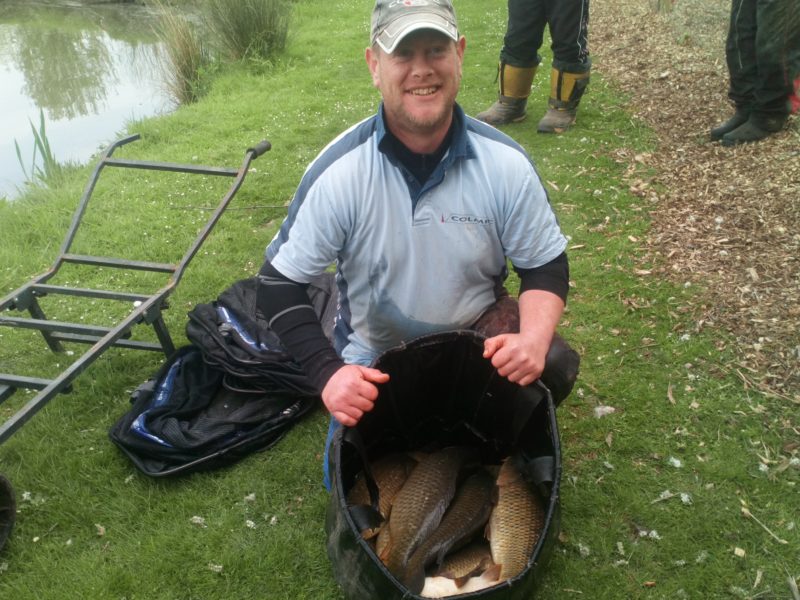 | | | |
| --- | --- | --- |
| 1st | Dave Romain | 97lb 9oz |
| 2nd | Dan Squires | 64lb 8oz |
| Silvers | Steve Jackson | 16lb 4oz |
| | | |
| --- | --- | --- |
| 1st | Bill Hopping | 175lb 2oz |
| 2nd | Mark Lehay | 131lb 1oz |
| Silvers | Jess Jordan | 17lb 11oz |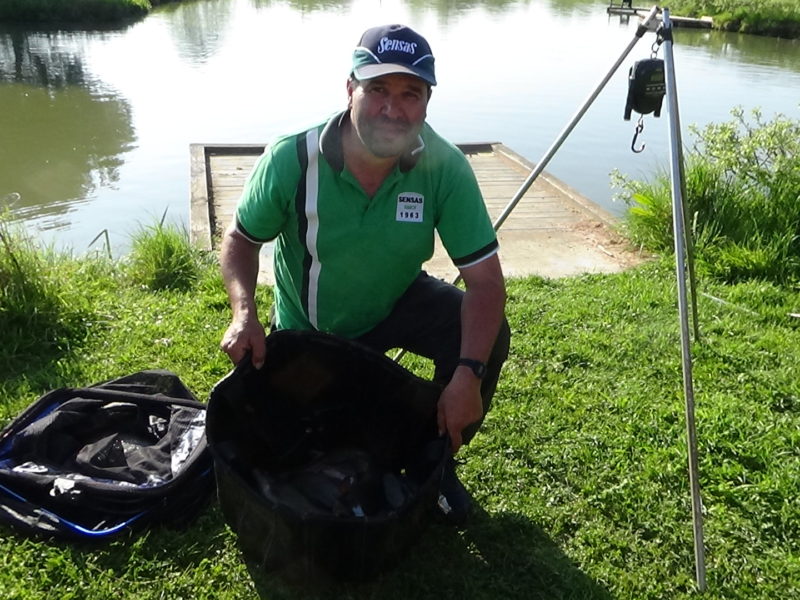 | | | |
| --- | --- | --- |
| 1st | Alvin Jones | 87lb 14oz |
| 2nd | Bruce Hunt | 85lb 11oz |
| Silvers | Paul Purchase | 19lb 8oz |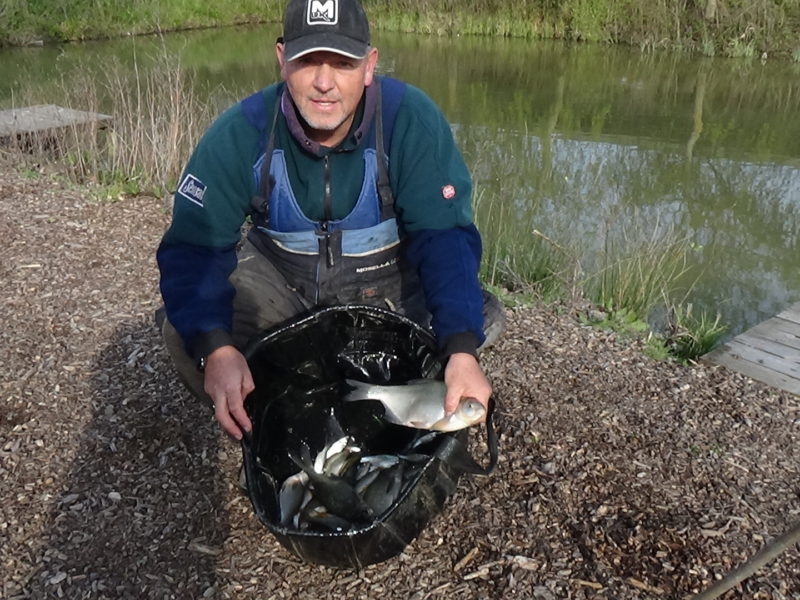 | | | |
| --- | --- | --- |
| 1st | Neil Venning | 43lb 11oz |
| 2nd | John Billet | 36lb 9oz |
| Silvers | Eric Fourachers | 8lb 12oz |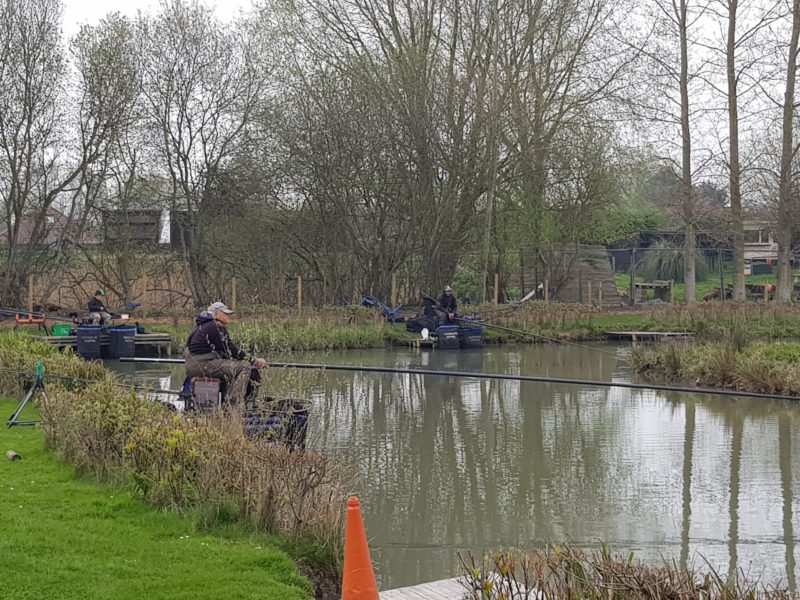 | | | |
| --- | --- | --- |
| 1st | Jack Billet | 69lb 5oz |
| 2nd | Gabriel Skabra | 65lb 12oz |
| Silvers | Roy Hughes | 12lb 1oz |